Welcome to GR8 Minds!
WACA's Children's Social Prescribing Service and Children's Counselling Services are available in all of the WACA GP practices

GR8 Minds Children's Social Prescribing Service
Social prescribing is a term that means providing 1:1 support for young people. It can help with a range of issues such as:
stress and anxiety
self-confidence and self-esteem
exercise
sleep
education
behavioural issues
social support
special needs
long-term health conditions/disabilities
bereavement
family changes such as divorce or relationship breakdown

​You will have 1:1 support from a 'link worker' who will talk to you to see what help and support you could get from local services.
Who is it for?
Young people aged 5–18.

How can I use the service?

You can either talk to us directly or ask a teacher or parent/carer to contact us.
We'll arrange an appointment that can be at home, school or your GP practice. The appointment can be day time or in the evening. The appointment will last up to an hour.
GR8 Minds Children's Counselling Service
Counselling is a talking therapy that involves a trained therapist listening to you and helping you find ways to deal with emotional issues.
What can Children's Counselling help with?
a mental health condition, such as depression, anxiety or an eating disorder
an upsetting physical health condition
a difficult life event, such as a bereavement, a relationship breakdown or problems at school
difficult emotions – for example, low self-esteem or anger
other issues, such as sexual identity

​Confidential, friendly, 1:1 counselling sessions are available through RISE Young Person's Resilience Service, provided by Project 6. We can meet you at school, at your local GP practice or even somewhere out and about in town.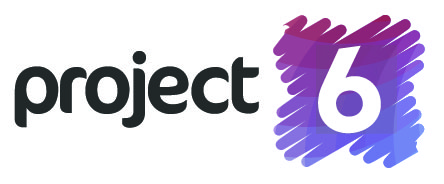 Click here to self refer to the GR8 Minds Services
The GR8 Minds Podcast! With David Pugh, Shameem Koser and Lucy Owens.

Series 1 is available now and you can hear us talking to guests from across your local community, looking at the best ways to look after your mental health.
| | |
| --- | --- |
| | Lucy Owens (WACA) explains what our GR8 Minds Childrens Mental Health Service is, and how patients can access it. |
Mental health first aid tools
Connection

​When we start to feel big emotions like sadness, loneliness and worry we can often stop doing things we used to enjoy and become isolated. If you notice this happening, plan to have at least one connection each day, whether that be texting a friend, meeting someone for a hot chocolate or going to a group or class. You may not always feel like it as it can take your mind a while to catch up – fake it until you make it!

Notice and challenge unhelpful thoughts

Thoughts are NOT facts! Our minds can be cruel and lead us towards unhelpful thinking patterns such as "no one likes me", "I'm not good enough", etc. Making space for more positive thinking can be helpful – it does however take some practice, just like when you learn a new skill.

Mindfulness and breathing exercises

Take 5–10 minutes each day to slow down and focus on relaxing. You can do this by trying out an exercise on a mindful app, practising yoga or some simple breathing exercises. Some people find imagery useful: create a happy place in your mind and escape there for a moment whenever you need to.

Be aware of what's normal

Between the ages of 12–24 your brain undergoes some BIG changes which lead to feelings being experienced more intensely (this is normal!). The area of your brain responsible for self-control, problem-solving, and good decision-making doesn't catch up until your mid-twenties which can make adolescence feel like a roller coaster ride for some.
Useful Self-Help Resources
If you need immediate help to keep safe call 999 or go straight to your nearest A&E.
8 Steps to Feel GR8 Today
1. Talk
When we go through a difficult time it can be easy to become isolated and cut off from our friends and family. Keep connected to the people that are important to you and talk to them about how you are feeling. Just sharing things will make you feel better.
2. Fuel Your Body
Just as a balanced diet helps your physical health, it is also good for your mental health. Eat well, have regular meals and drink lots of water. Too much caffeine, energy drinks and sugar can make you feel anxious, angry and can disrupt your sleep.
3. Sleep
Sleep is really important to help your body and mind recover from the day. Aim for at least 8 hours. Don't be kept awake by your phone! The light from your screen can disrupt your body clock so stop using it an hour before you normally go to sleep.
4. Get Active
Being active is not just good for your physical health, it can also be good for your mental health, boosting your mood and making you feel good about yourself. Find an activity that works for you, whether it's going for a walk, swimming, cycling, a fitness class or joining a sports club.
5. Relax
Take time out to relax and enjoy the moment you are in. It might be reading a book or listening to music. Some people find relaxation and breathing exercises or mindfulness apps useful. Find what works for you.
6. Be Kind to Yourself
Being an adolescent can be hard as your brain and body go through huge changes. Try and develop some out-of-school/college interests to widen your group of friends and help you let off steam. Choose something you enjoy and that makes you feel good.
7. Social Media
Remember that you can only see what people want you to on social media, which means you often only see the "perfect image" not the reality. Could you cut out the people or things that make you feel unhappy? And think before you post – would you be happy for your gran to see it?!
8. Be a GR8 Friend
Look out for others – life can be tough and none of us know what other people may be going through. Respect and be mindful of others and listen to your friends when they have a problem – trying to make other people feel better will make you feel better too!