Latest News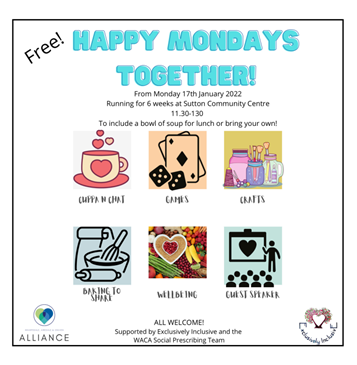 WACA are launching a new Happy Mondays Group alongside our LD partners Exclusively Inclusive.
These group sessions will be equipped with food, games, exercise sessions, crafts, baking, wellbeing sessions, guest talks & more.
Our Social Prescribers & Community Health Checks teams will be onsite to provide support to Patients.
WACA have funding to deliver Happy Mondays in 6-week blocks at community venues across Airedale, Wharfedale & Craven. The first block will take place at Sutton Community Centre 11:30 - 1:30 pm from 17th January 2022. Patients do not need to book on, just turn up!
For more information, please email Amanda Nowell - This email address is being protected from spambots. You need JavaScript enabled to view it.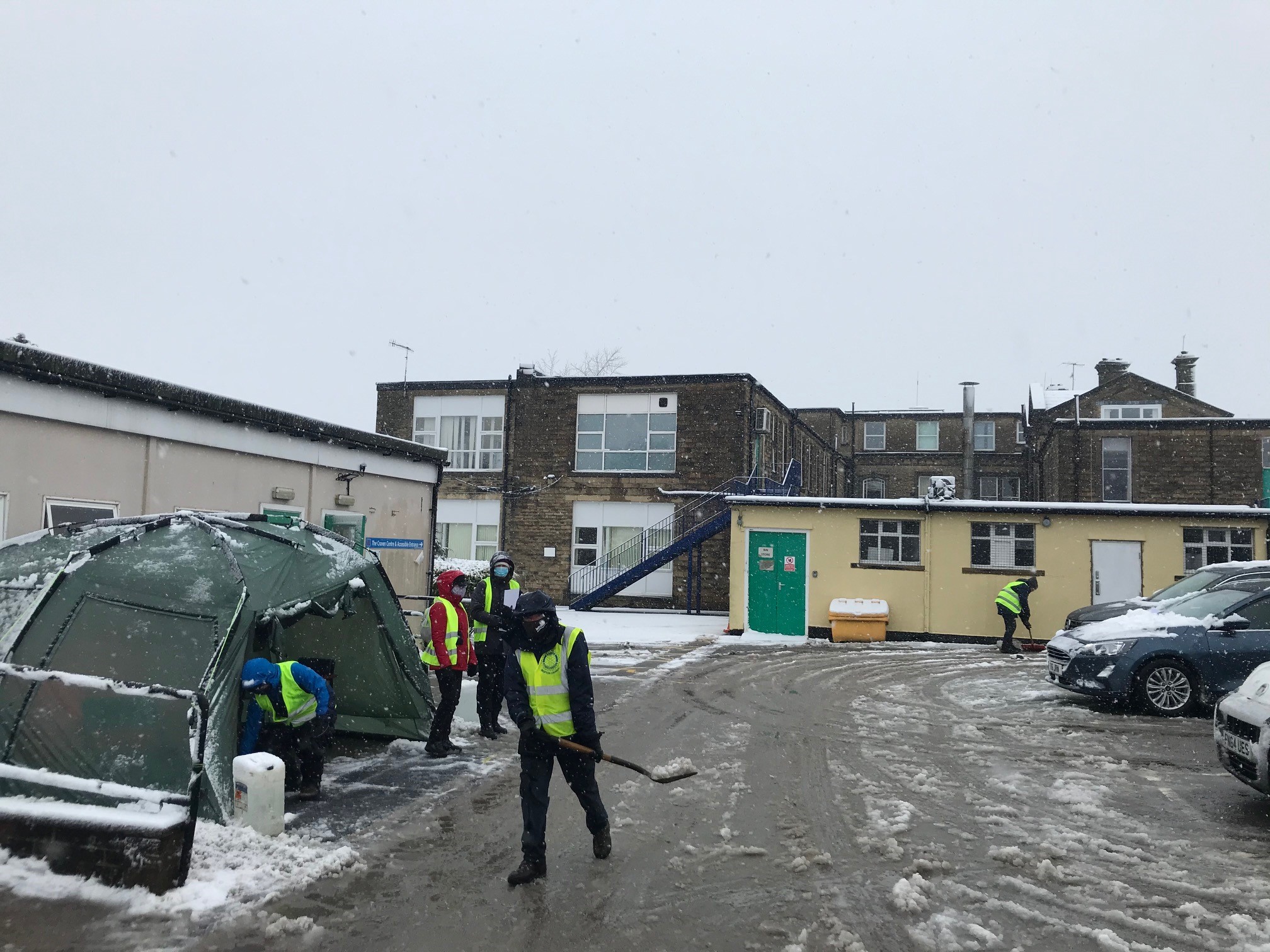 On the 2nd December 2021, the Wharfedale, Airedale and Craven Alliance (WACA), a major federation of GP practices in the Yorkshire Dales, presented a cheque for £5,000 to the Clapham-based Cave Rescue Organisation (CRO) and the Upper Wharfedale Fell Rescue Association (UWFRA). This represented cash donations made by patients attending the Skipton COVID-19 vaccination centre during 2021.
During the lockdowns in 2020-21 the normal operational call on the mountain rescue teams (MRT) was greatly reduced and this freed up team members to assist at the COVID-19 vaccination centre run by WACA, initially at Skipton Hospital and then at Gateway House. WACA supported the rescue teams in deploying donation buckets in the centre.
Volunteer Coordinator Simon Oxley, who is also a CRO team member said, "When we put together the initial vaccination centre volunteer group in December 2020 the mountain rescue teams seemed ideally suited for marshal duties in the windswept and snowy car park. We have now grown to around 200 volunteers but the two local mountain rescue teams have continued to form a core part of that, even though they have now also returned to operational rescue activities."
WACA Clinical Director Dr Hilary Moakes said, "It's fantastic having the rescue teams involved in the vaccination centre. Their training in casualty care is a great asset when we have to monitor patients after their vaccination in case of adverse reactions, as well as the teams' ability to deal with slips and trips in the car park."
Rescue team members with specific qualifications have also been involved in setting up the vaccination centre standards and procedures and as vaccinators.
The donation will be used by CRO to equip some team members who are newly trained and qualified in water rescue techniques with personal protective equipment, including dry suits, specialist boots and flotation devices. UWFRA are planning to use the funds to update their IT equipment in the Comms van and also the mapping used on search's.
Primary Care Networks Modality & WACA, which offer General Practice Services across Airedale, Wharfedale & Craven, took over Ilkley Junior Park Run on Sunday 21st November.
The GP practices had been busy promoting the benefits of Park Run to all Patients in the lead up to the event.
There was a new record of 72 runners present on the cold and crisp morning which was great to see.
Thank you to everyone who volunteered and also Rebecca Lodge from Dancing Dolphins, who led the Zumba warm up, as well as the staff who dressed up as Mickey, Minnie and Danger Mouse! It was also great to have Karen from the LS29 Special Needs Support Group join us too, promoting the local service she provides and speaking to families, and thanks also to Tesco's (Ilkley Branch) for donating bottles of water for all finishers.
The next GP Park run takeover event will be at Cliffe Castle in Keighley on Saturday 15th January at 9am.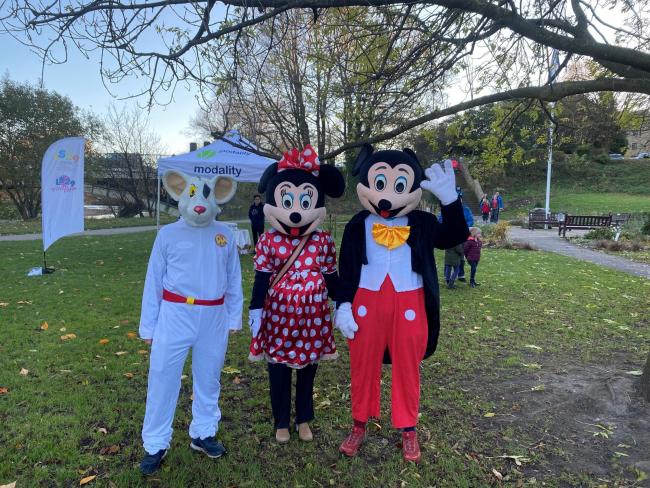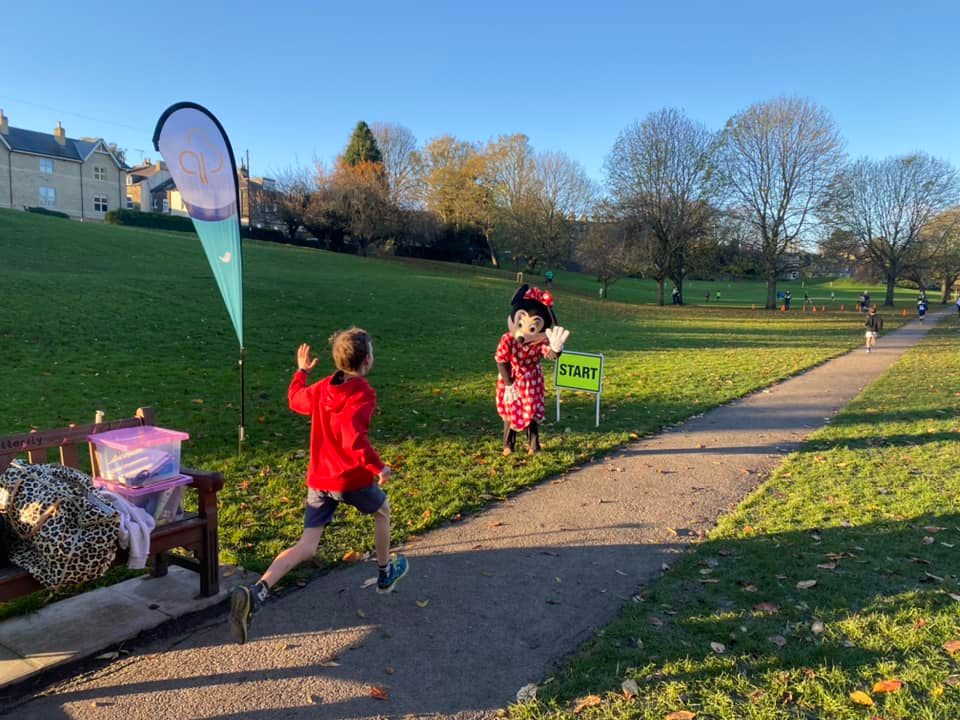 For more information, please visit https://www.cravenherald.co.uk/news/19711259.kick-start-health-free-park-runs/